1 August 2021
Filed under Book Reviews
Tags: Booking Ahead, Caffeinated Reviewer, Monthly recap, Weekly wrap up, What's on my Plate

3 responses
I'm trying to get back into the habit of doing a round-up of the week just completed and also take a look at my plans for the forthcoming week.  I rather got out of the habit of doing this last year but I would like to reinstate this type of post as I feel it keeps me on track.  So, I'm linking up to The Sunday Post over at Kimberly's  Caffeinated Reviewer.  Without further ado:
Last week:
This week was a bit poop.  My internet is absolutely pants so whilst I've managed to post things to the blog this has been achieved by using my mobile data.  Consequently I haven't been blog hopping because this would just wipe me out.  Hopefully an engineer is paying a visit in the next few days so normal service may be resumed (fingers crossed).  I have posted four reviews this week though so all good on that front, I completed my second batch of SPFBO books and also read Triflers Need Not Apply by Camilla Bruce.  My buddy reads were a disaster this month (apologies to my lovely blogger buddies – I will do better this month).
Continue with Empire's Ruin by Brian Staveley (which unfortunately I didn't get a chance to pick up this last week) and also pick up Mrs Rochester's Ghost by Lindsay Marcott or Paper and Blood by Kevin Hearne.  I will also be posting about my next four SPFBO reads.
Reviews Posted since last Sunday:
Murder of Crows by Anne Bishop
Triflers Need Not Apply by Camilla Bruce
Books read during July:
Meet Me In Another Life by Catriona Silvey
The Final Girl Support Group by Grady Hendrix
The Past is Red by by Catherynne M Valente
The Retreat by Elisabeth de Mariaffi
Come With Me by Ronald Malfi
Stone Magus by Stephanie C Marks
Book of Secrets by Claudia Blood
Berserker by Dimitrios Gkirgkiris
Dragonbirth by Raina Nightingale
Triflers Need Not Apply by Camilla Bruce – rtf

29 March 2015
Filed under Book Reviews
Tags: Backlist, Books read and TBR, Events, March recap, Monthly recap

8 responses
My monthly round up – what I've read/plan to read, any events, etc:
Books read:
The Mechanical by Ian Tregillis
Inspector of the Dead by David Morrell
His own good sword by Amanda McCrina *SPFBO
Dreamer's Pool by Juliet Marillier
The Voyage of the Basilisk by Marie Brennan

Three Parts Dead by Max Gladstone

Black Heart by Holly Black (Backburn and Completed Series)
The Lives of Tao by Wesley Chu
The Deaths of Tao by Wesley Chu (review to follow)
Backlist
Black Heart by Holly Black
Unfinished series completed:
Black Heart by Holly Black
Books Bought:
Gormenghast by Mervyn Peake
The Phantom of the Opera by Gaston Leroux
The Enchanted Castle by E Nesbit
Sparkling Cyanide by Agatha Christie
London's Hidden Walks by Stephen Millar
Burial Rites by Hannah Kent
Grimm Mistresses – Stacey Turner
Review Books:
The Liar's Key by Mark Lawrence – so excited for this one!!
Knight's Shadow by Sebastien De Castell
The Doll Maker by Richard Montanari
When we were Animals by Joshua Gaylord
Angelfall by Susan Ee
The Awesome by Eva Darrows
The Waterborne Blade by Susan Murray
Hidden Huntress by Danielle L Jensen
Books Gifted:
The Darkest Part of the Forest by Holly Black
Cover Spotlight: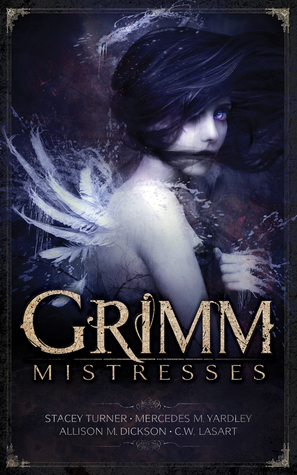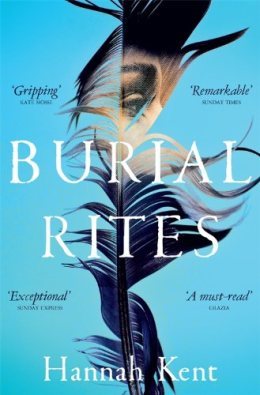 US or UK cover:??
Events:
Self Published Fantasy Blog Off – details here.
Once Upon a Time event being hosted by Carl at Stainless Steel Droppings
Black Heart by Holly Black
Readalong of Max Gladstone's Three Parts Dead with Susan at Dab of Darkness. Now complete.  Readalong of book No.2 looking very likely – details to follow if you're interested in joining in.
Backlist Backburn is an end of month event organised by Lisa at Tenacious Reader. If you've caught up on any of your backlist then call over and link up.   I find this a good incentive to dust off some of my books!  This month I read Black Heart by Holly Black.
Top Ten Tuesday at The Broke and Bookish (every Tuesday). Next week's topic is: Ten Books You Recently Added To Your To-Be-Read List
Tough Travel by Nathan at the Fantasy Review Barn (every Thursday). Next week's topic is:
ENFORCERS
Some people are made to give orders; others are made to make sure they are carried out. Be it through muscle or guile there are just some people you don't want to hear are looking for you.