March brings breezes sharp and shrill… a quick recap

29 March 2015
Filed under Book Reviews
Tags: Backlist, Books read and TBR, Events, March recap, Monthly recap

8 responses
My monthly round up – what I've read/plan to read, any events, etc:
Books read:
The Mechanical by Ian Tregillis
Inspector of the Dead by David Morrell
His own good sword by Amanda McCrina *SPFBO
Dreamer's Pool by Juliet Marillier
The Voyage of the Basilisk by Marie Brennan

Three Parts Dead by Max Gladstone

Black Heart by Holly Black (Backburn and Completed Series)
The Lives of Tao by Wesley Chu
The Deaths of Tao by Wesley Chu (review to follow)
Backlist
Black Heart by Holly Black
Unfinished series completed:
Black Heart by Holly Black
Books Bought:
Gormenghast by Mervyn Peake
The Phantom of the Opera by Gaston Leroux
The Enchanted Castle by E Nesbit
Sparkling Cyanide by Agatha Christie
London's Hidden Walks by Stephen Millar
Burial Rites by Hannah Kent
Grimm Mistresses – Stacey Turner
Review Books:
The Liar's Key by Mark Lawrence – so excited for this one!!
Knight's Shadow by Sebastien De Castell
The Doll Maker by Richard Montanari
When we were Animals by Joshua Gaylord
Angelfall by Susan Ee
The Awesome by Eva Darrows
The Waterborne Blade by Susan Murray
Hidden Huntress by Danielle L Jensen
Books Gifted:
The Darkest Part of the Forest by Holly Black
Cover Spotlight: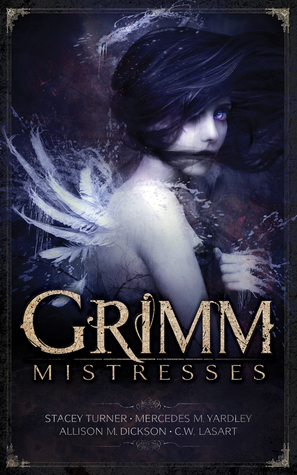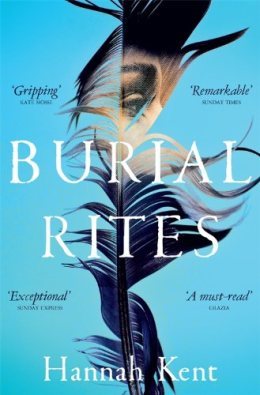 US or UK cover:??
Events:
Self Published Fantasy Blog Off – details here.
Once Upon a Time event being hosted by Carl at Stainless Steel Droppings
Black Heart by Holly Black
Readalong of Max Gladstone's Three Parts Dead with Susan at Dab of Darkness. Now complete.  Readalong of book No.2 looking very likely – details to follow if you're interested in joining in.
Backlist Backburn is an end of month event organised by Lisa at Tenacious Reader. If you've caught up on any of your backlist then call over and link up.   I find this a good incentive to dust off some of my books!  This month I read Black Heart by Holly Black.
Top Ten Tuesday at The Broke and Bookish (every Tuesday). Next week's topic is: Ten Books You Recently Added To Your To-Be-Read List
Tough Travel by Nathan at the Fantasy Review Barn (every Thursday). Next week's topic is:
ENFORCERS
Some people are made to give orders; others are made to make sure they are carried out. Be it through muscle or guile there are just some people you don't want to hear are looking for you.