8 May 2016
Filed under #SPFBO, Book Reviews
Tags: #SPFBO 2016, Cover spotlight, Mark Lawrence

17 responses
I'm currently taking part in the SPFBO 2016 challenge organised by Mark Lawrence.  My introductory post with details of the event here.
As part of this I wanted to first of all post all the covers for the books that have been selected for my batch.  There's some impressive covers this year so it would be a shame not to spotlight them all.  (Apologies: I haven't at this stage linked these to Goodreads but when I choose my batch of five each month I will do so).  I must admit that I'm really looking forward to getting started! Feast your eyes on these lovelies:

31 May 2015
Filed under Book Reviews
Tags: Cover spotlight, Events, Monthly round-up, Review Books

16 responses
My monthly round up – what I've read/plan to read, any events, etc:
Books read:
Hexed by Michael Alan Nelson

Two Serpents Rising by Max Gladstone

The Waterborne Blade by Susan Murray
The Liar's Key by Mark Lawrence
When the Heaven's Fall by Marc Turner
Angellfall by Susan Ee
The Awesome by Eva Darrows
Resistance is Futile by Jenny Colgan
Eternity by Elizabeth Miles
Hero Born by Andy Livingstone (review to follow)
Backlist:
Eternity by Elizabeth Miles
Unfinished series completed:
Eternity by Elizabeth Miles (how to kill two birds with one stone!)
Books Bought:
Kushiel's Dart by Jacqueline Carey
The Palace Job by Patrick Weekes
Written in Red by Anne Bishop
Review Books:
The Insect Farm by Stuart Prebble
The Devil's Only Friend by Dan Wells
Iron and Blood by Gail Z Martin, Larry Martin
Hero Born by Andy Livingstone
Skin by Ilka Tampke
Darkhaven by A F E Smith
Time Salvager by Wesley Chu
Books Gifted:
None
Cover Spotlight: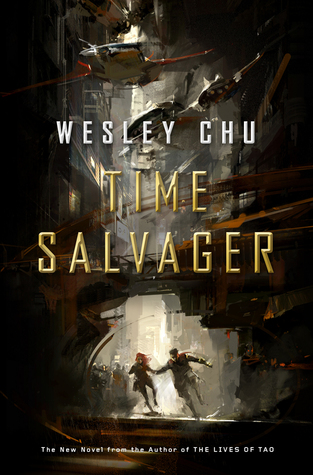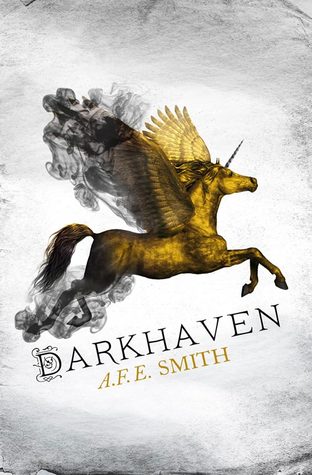 US or UK cover:?? (US for me with this one)
Events:
Once Upon a Time event being hosted by Carl at Stainless Steel Droppings
Readalong of Max Gladstone's Two Serpents Rise – completed three weeks – Concluded
Readalong of Jacqueline Carey's Kushiel's Dart (3 weeks in)
Backlist Backburn is an end of month event organised by Lisa at Tenacious Reader. If you've caught up on any of your backlist then call over and link up.   I find this a good incentive to dust off some of my books!  This month I read
Top Ten Tuesday at The Broke and Bookish (every Tuesday).
Tough Travel by Nathan at the Fantasy Review Barn  (every Thursday)

31 January 2015
Filed under Book Reviews
Tags: Atlanta Burns, Cover spotlight, Flex, January recap, Sorrow's Isle, The Ship

23 responses
This is going to be my monthly round up post.  A quick catch up.
Books read:
Transmuted, Karina Cooper – also reviewed by Lisa (Over the Effing Rainbow)
Tempered – Karina Cooper
Engraved – Karina Cooper
Atlanta Burns – Chuck Wendig – also reviewed by Tammy (Books, Bones and Buffy)
The Ice Twins – S K Tremayne
The Just City – Jo Walton – also reviewed by Lisa (Tenacious Reader)
Owl and the Japanese Circus – Kristi Charish – also reviewed by Mogsy (Bibliosanctum)
The Eterna Files – Leanna Renee Hieber – review to follow
Sorrow's Isle – Jen Williams – review to follow
Backlist:
Engraved – Karina Cooper
Tempered – Karina Cooper
Unfinished series completed:
Transmuted – Karina Cooper – No.6 of the St Croix Chronicles and end of series 1/10 completed
Books Bought:
Gardens of the Moon – Steven Erikson – recommended by Sleepless Musings Thank you!!
The Deaths of Tao – Wesley Chu
Daughter of the Forest – Juliet Marilier
Sorrow's Isle – Jen Williams
The Fire Mages – Pauline M Ross
Review Books:
Golden Son – Pierce Brown
The Way Inn – Will Wiles
The Bees – Laline Paull
The Ship – Antonia Honeywell
Inspector of the Dead – David Morrell
Flex –  Ferrett Steinmetz
Vintage Sci Fi at the Little Red Reviewer and Sci Fi Experience 2015 at Stainless Steel Droppings
I was hoping to do better with this as I only completed two books but I was simply too unorganised!  There's always next year though 😀
A Princess of Mars – Edgar Rice Burroughs
Fahrenheit 451 – Ray Bradbury
Cover spotlight: