3 August 2015
Filed under Book Reviews
Tags: Fairytales retold, The Broke and the Bookish, Top Ten Tuesday

19 responses
This week over at the Broke and Bookish the topic for Top Ten Tuesday is:
'Ten Fairytale Retellings I've Read/Want To Read'
I do enjoy a good fairytale retold.  My list this week:
Poison by Sarah Pinborough – this and the next two books are awesome and I just love them.  They're all made up of more than one tale, they all hail from the same world and they read wonderfully.  Plus, they're really beautiful little books with gorgeous illustrations.  In case of doubt – these are not children's books!  Pinborough has a wicked streak, she can be a bit naughty and her stories are a slightly more twisted version than the originals – Charm and Beauty follow in the series.
Charm by Sarah Pinborough
Beauty by Sarah Pinborough
The Book of Lost Things by John Connolly – I absolutely love this book.  Again, it's a mishmash of stories all coming together in a beautifully dark coming of age tale.
Sisters Red by Jackson Pearce – this is a werewolf story that takes in the tale of Little Red Riding Hood.  Very entertaining with nasty, smelly werewolves.
Splintered by A G Howard.  Based on Alice in Wonderland – I enjoyed the first and need to pick up the next in series.
Beauty by Robin McKinley – I lovely retelling of the Beauty and the Beast tale.
A Court of Thorn and Roses by Sarah J Maas – this is another Beauty and the Beast retelling with mask wearing fae in place of the beast.
The Storyteller and Her Sisters by Cheryl Mahoney a retelling of the Twelve Dancing Princesses
The Sleeper and the Spindle by Neil Gaiman – not my favourite of Neil Gaiman's. A retelling of Sleeping Beauty with a twist.
Ten books that I would love to read or have waiting: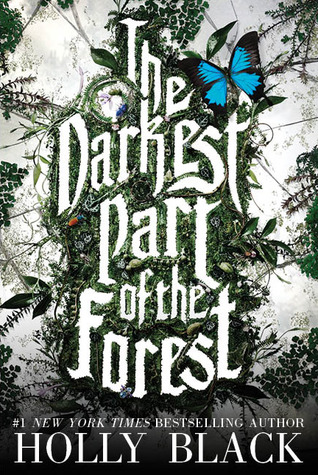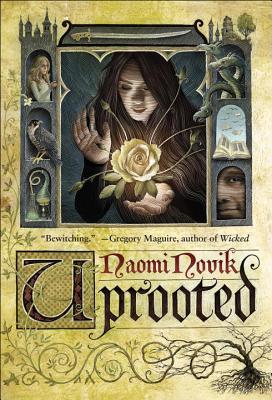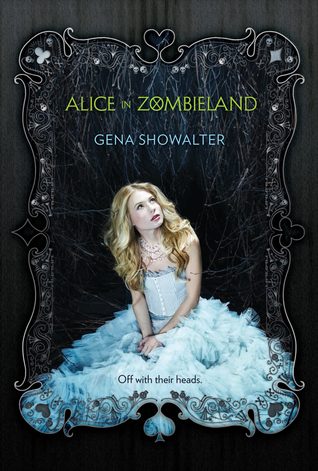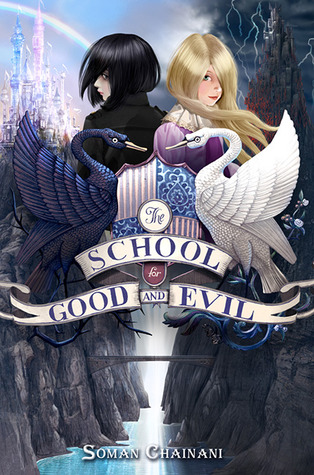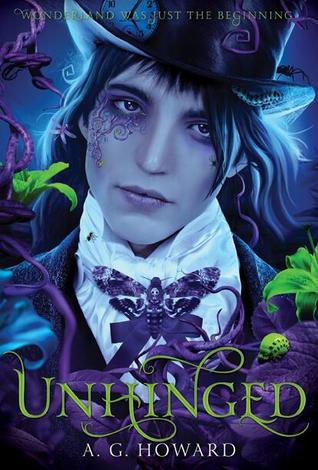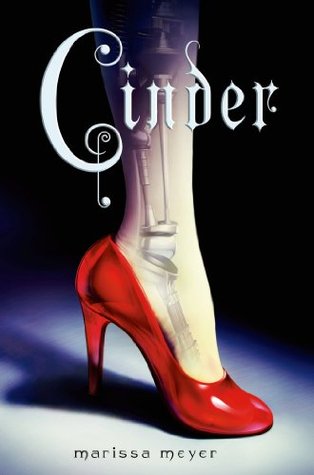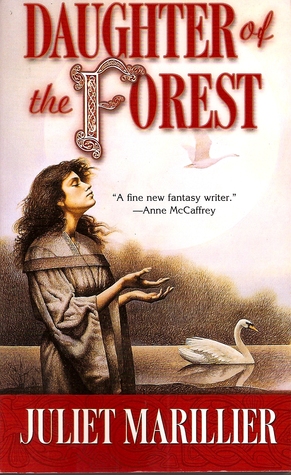 11 October 2013
Filed under Book Reviews
Tags: Charmed, Fairytales retold, Poison, Sarah Pinborough

24 responses
Just finished reading Charm by Sarah Pinborough and before I go any further must say what a fantastic little book.  I just loved it.  I don't know where SP has been hiding but now I've found her out I'm going to be backtracking eagerly through any past work of hers.  Also many, many thanks to the wonderful Jenny at Wondrous Reads for putting me onto both these lovely books – you are the beeswax.  I read Poison a few months ago which was also an excellent book and my review is here.
So, Charmed is a reworking of a classic fairytale, with a dark twist.  Cinderella is the central character to this story just as Snow White took centre stage in Poison.  The beauty, for me, of both of these stories is that SP has created this fantastic world in which the fairy tales we grew up with and loved, all live.  There are no real boundaries in that the stories simply tumble into each others territories and in that respect I strongly suggest you read Poison first.  You could certainly pick up Charmed as a standalone but (1) why on earth would you want to do that when Poison is so good; and (2) you would miss all the extra nuances included within this story.  Trust me and just read both okay.
The real magic to these novels is the quality of the stories.  Everyone loved to be read a fairytale when they were little (didn't they) and these magical books conjure to life the old stories that we love thereby evoking fond memories.  Just look at the gorgeous books themselves and then imagine sitting in the biggest, comfiest chair, in front of a warm fire, on a dark night, reading this story.  The writing is so reminiscent that the story simply comes to life and almost drags you back to your childhood when all of a sudden, as you're reading the most delicious prose, you have a 'hello' moment and have to back track.  Yes, don't be fooled and certainly don't try reading these to your children of an evening.  These are no Disney characters.  The characters that we grew to love are cast here in a different light.  Vanity prevails not to mention selfishness, willfullness and a whole other wealth of character traces that we didn't expect to see.  On top of that we have what one of my blogger friends likes to describe as 'sexy times' (you know who you are) so, as I mentioned no reading to the kids at bedtime please.  In that respect, the Hunter, who appears from the first novel is frankly a bit of a hottie and oh my giddy aunt but can SP write a steamy scene!  Dont' get me wrong, this isn't some sort of erotica, so I really don't want to give the wrong impression, but this author can seriously give you the hots for her characters when she puts her mind to it – I kid you not.
Again, as with Poison, the main character is different from what we expect, her redeeming quality being the fact that she is at least aware that she's not always acting in the best way possible  We have the typical Cinders cast including Buttons and even the mouse makes a proper appearance. The story is a great little mystery with the underlying theme of 'be careful what you wish for'.  Of course Cinderella madly wants to marry her Prince Charming but is he really all that she thinks and will she be sorry to win her heart's desire.  Well, you'll have to read it to find out.
I heartily recommend this.  The writing is beautiful.  It fairly rattles along.  The twistedness is just as good as ever and there's this whole intriguing plot.  Also, SP manages to make her females 'real world'.  They're no fragile, or shrinking violet beauties – they have appetites – and they know how to satisfy them.  A beautiful book and a beautiful story and, yet again, what an ending!
I'm submitting this for Carl, at Stainless Steel Dropping's RIP event (details here) as it's a dark little twist on the Cinderella tale.
The next sentence is a bit of a take on something I'm stealing unashamedly, and adapting slighly, from the Little Red Reviewer -(namely if you like …., ……, or ……. then you'll like …..)  Therefore, if you like Neil Gaiman: you'll love Sarah Pinborough (frankly I can't think of any greater compliment because I adore Gaiman).