TTT : Favourite Fantasy Tropes

20 August 2019
Filed under Book Reviews
Tags: That Artsy Reader Girl, Top Ten Tuesday, Tropes

28 responses
Top Ten Tuesday is a weekly meme where every Tuesday we look at a particular topic for discussion and use various (or more to the point ten) bookish examples to demonstrate that particular topic.  Top Ten Tuesday (created and hosted by  The Broke and Bookish) is now being hosted by That Artsy Reader Girl and future week's topics can be found here.  This week's topic is:
 Favorite Tropes
There's a reason why tropes are used a lot – basically, done well, they make for some rather excellent reading as my list below shows.  I've chosen today's topics from the Tough Travelling fantasy meme that I used to enjoy taking part in.  Run by Nathan at The Fantasy Review Barn the idea was to come up with examples each week that fit Diana Wynne Jones Tough Guide to Fantasyland.  Here are a few of the topics we covered:
Pirates:
PIRATES range the seas in force, though most of them operate individually…The sole qualifications are that they must be rough and ruthless, which a penchant for dressing gaudily.'
The Dread Pirate Roberts from The Princess Bride by William Goldman.  Much feared, his daring and sword fighting abilities precede him.  However, there's more to Roberts than at first meets the eye????  I won't give it away here though.
Mentor:
A tour official who will be at your service until halfway through the tour, when you will unexpectedly lose him'
Chains – and the Gentlemen Bastards
The Lies of Locke Lamora by Scott Lynch.  Chains is a great character.  He teaches his little band the art of subtlety, how to blend in with a crowd, how to spot a mark, how to speak multiple languages, cook, read and fight with their weapon of choice.  His charges are experts in the art of disguise and deception.  They play the long game and entertain with their snarky humour and bad language!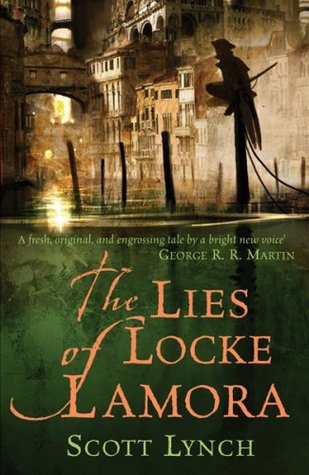 Fairground: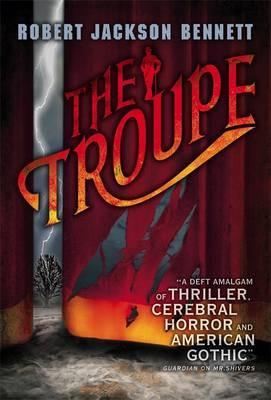 Fairground- This is like a MARKET, except it is much , much bigger and planted somewhere right in the middle of nowhere so that everyone can get to it.  There will be rows and rows of TENTS and BOOTHS…
The Troupe by Robert J Bennett
The Troupe is a coming of age fantasy about a young boy who runs away to join the fair!  Well, he runs away to join the Vaudeville circuit and search for his father.
So George, much like Nellie the Elephant, packed his trunk and joined the strange and mysterious world of The Troupe.  They follow a gruelling schedule, in fact you'll be lucky if you can catch a performance.  Are the Troup running away from demons, they're certainly followed by faceless men in grey who blend with the shadows.  The imagination and fantasy contained here is really fantastic.  It's a gripping story.
The Troupe has its own strong man and a puppet master (creepy at all) and the Master of the show gives a spellbinding performance at the conclusion of each event that leaves the audience, quite literally, spell bound.
APPRENTICES.
Apprentices are people who are training for a trade or skill, which means they are usually quite young and bad at what they do. Most of the time they are like nurses during an operation, being there only to hand the master his tools. They seem to have to do this for a good many years before they get to do anything more interesting, and it is therefore not surprising that some of them get restless and either try to do the interesting stuff themselves or simply run away. The Rules state that if an Apprentice tries to do the interesting stuff on their own it will blow up in their face. If they run away, they will learn all sorts of things very quickly and also probably prove to be the MISSING HEIR to a Kingdom.
Phèdre nó Delaunay – Jacqueline Carey's Kushiel's Dart.  Originally trained in Naamah's arts Phedre becomes a trainee or apprentice to Anafiel Delaunay de Montrève.  Along with Alcuin Phedre will learn a number of things, including languages and the art of being covert in preparation for becoming a spy at court.
SNARKY SIDEKICKS
Why is everyone so serious all the time?  Perhaps they need a friend that is there with a quick bit of wit to liven up the day… even if the day is looking to quickly turn to blood.
Reiches – a squirrel cat from Sebastien de Castell's Spellslinger series – I love this critter. Not everybody understands him but he's definitely snarky and it turns out he loves a hot bath with buttery biscuits on the side.
Assassins
Assassins are ubiquitous throughout fantasyland. Sharp-eyed readers (or even dull-eyed ones) will notice that their hooded forms often adorn book covers, and that they frequently appear – rather improbably – not to mind being the sole focus of our attention. Whether they're spotlight hogs or camera-shy and brooding, most assassins will have trained for years and are very, VERY good at their job (i.e. killing people for money).
Mia Covere – from Nevernight (The Nevernight Chronicles #1) by Jay Kristoff.  Mia is a young protagonist when the story begins and she attends a school for assassins where staying alive is the most important lesson of all. Mia can use the shadows to cloak herself in darkness and in fact the shadows themselves provide her with the constant presence of a companion – a cat she calls Mr Kindly.  To be clear this book is not a YA novel – there is plenty of bloody violence and other material that would be unsuitable for younger readers so don't be misguided by Mia's age or the school type setting.  Hogwarts this isn't.
A LADY AND HER SWORD
Fantasyland is full of threats.  A lady and her sword can keep those threats at bay.
'I am no man'… –
Yup – I've gone for Lady Eowyn – who is rather a dab hand with a sword as it happens- Tolkien's Lord of the Rings – lets just be honest, this list would not be complete without Tolkien!
NEW BEGINNINGS
A new leaf, a new life, a complete change of pace for a character in fantasyland is how most stories start.  Bad people get a second chance, farm kids leave the farm, or a soldier gets a new post.  From there adventure await.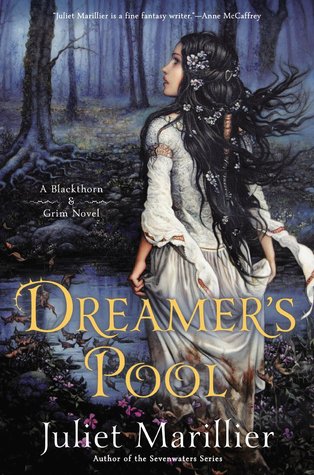 Grim from Dreamer's Pool by Juliet Marillier.  At the start of the story Blackthorn, wrongly imprisoned, escapes prison with one of her fellow prisoners – Grim.  This is a great book and all about new beginnings.
INDEPENDENCE BATTLES
The good fight.  Casting off the chains of tyranny!  No one in fantasyland refuses the call of the good fight.  And what fight is more important in fantasyland than FREEDOM?
Red Rising by Pierce Brown – in which a teenage boy called Darrow tries to help his people break free from their lives as miners and almost slaves to the richer upper echelons of society known as the Golds.  I wondered if this one really counted – as it's not really the bigger battle in the first book – it's more about infiltration.  But, ultimately it is about the good fight.
Dead Gods
Fantasyland had gods, right?  And now they are dead.  Dead Gods are not forgotten though, often they are still just influential to the land as they were when living.
The Gospel of Loki by Joanne Harris – in which 'Ragnarok' is brought about by the Gods trying to avoid fate. Told by the trickster Loki.  Few Gods will survive in this retelling of Norse mythology.