Interview with Cheryl Mahoney, author of The People The Fairies Forgot

30 October 2015
Filed under Book Reviews
Tags: Author Interview, Cheryl Mahoney, The People the Fairies Forgot, The Storyteller and Her Sisters, The Wanderers

3 responses
Today I'm pleased to invite Cheryl Mahoney onto my blog.  Cheryl has just released her third book: The People The Fairies Forgot and we're here today to explore a little bit about the story, discuss what next and chat about a few other points of interest.  I'm currently taking part in an event called the SPFBO (Self Published Fantasy Blog Off) and so I also took the opportunity to chat to Cheryl about the pitfalls or otherwise of self-publishing.  Without further ado.
Hi Cheryl
Thanks for stopping by my blog and taking the time to answer my questions:
LB: You're about to publish your third book – which is an excellent achievement.  I wonder if you could give a few pointers to other hopefuls out there wanting to go down the route of self-publishing.  Any pitfalls to avoid/inspiration, etc?
CM: I think the best and worst thing about self-publishing is that you do everything yourself. That means that besides writing the book, you also set up the text formatting (from the copyright page to the typefont to the about the author page at the end), create the cover, write the back cover blurb, format the ebook, and handle the marketing. There are options to hire people to do most of that, but that's a choice about whether you want to spend the money—and ultimately, you're still the one making decisions on all these things.
Personally, I like the control. I don't have to worry about a publisher creating a cover that totally misrepresents my novel. On the other hand, I have to decide what cover would look good, and make it happen. And authors have to decide for themselves what their comfort level is on trying to tackle some of these things, which can require quite different skills than writing the novel itself (although there are a lot of resources online to get help on how to handle all these). I think it's important for authors to know that all the other pieces really are work—but can be very satisfying too.
The best thing about self-publishing is that I can get my stories out to people who enjoy reading them—and without needing anyone's "permission" to do it!
LW: Great characterisation is something I love in a story.  How easy do you find it to create your characters – do you take people from your every day existence and use their mannerisms?  And is it easy to create a character from the opposite sex?  Is this something that you have to give a lot of consideration to or not?
CM: Characters are usually my favorite part of stories too. I tend to come up with story ideas along the lines of, what if this kind of person was in this situation? Usually I have a rough idea of who I want a character to be when I start writing, and then they reveal themselves to me more and more as I write. Especially when I've been working with a character for a long time, it doesn't feel like I'm inventing things about them—more like I'm discovering something new that was always true.
I wish I was more observant of people in real life, their mannerisms and so on, because I'm sure it would be helpful! As it is, things like physical tics or movements to express emotion are things I have to very consciously layer into the story. I've never knowingly based any character on someone I really know, even loosely or in part. Except for myself! Elements of myself (more thoughts and emotions than physical things) certainly enter into many of my characters.
I actually think it can be a bit of a pitfall to think too much about writing a character of a certain demographic. If you asked me to write, say, a typical thirty year old man, I'd find that quite challenging and would undoubtedly overthink it, only to wind up with a stereotype! I try to always look at my characters as individuals—not "how would a man react to this?" but rather "how would Anthony or Jack or Tarry react to this?" I'm definitely not a male extroverted millennium-old fairy myself, but I still feel like I know how to write Tarry!
LB: I'd love for you to tell us a bit about your working day.  Do you actually physically go out to write and set up somewhere remote from your home so it feels like you're out at work?  Do you make copious notes and detailed histories for your people and places?  Do you write certain chapters out of sync just because they pop into your head?
CM: I do like to go out to a local café and write when I have the time, either by myself or with some writing friends. But the truth is, I have a full-time job and (probably too many) other commitments, so I've had to become good at writing in spare scraps of time—15 minutes on my lunch hour, 30 minutes in the evening after work. The most important writing habit I have is to write every day. I actually put X's on a calendar, and I haven't missed a day since April of 2013. I don't always write a lot, but I always touch in with my fiction writing somehow. The time adds up that way, and it's incredibly important to simply have the mindset that writing is always part of my day. That wouldn't work for everyone, but it's been a huge help to me.
I'm not a big note-maker or outliner, usually. I do always have a Notes document for each of my novels, to put reminders to myself about things I want to do or aspects I know I'll need to come back and revise. It's also a good place to dump sections that I end up cutting, because I'm compulsively unable to delete writing!
I usually write scenes in order, in part because I need to figure out details of the plot and character development as I move forward. I think of it like watching a carpet unroll—I can only see a certain distance ahead, and I have to keep writing forward to unroll and see more. I did actually write some chapters of The Wanderers out of order (a little easier because each chapter is somewhat more self-contained than my other novels tend to be), though within each chapter I was writing in order. I'm also working on a very long historical fiction novel that has been written in bits and pieces all over the place. So, with exceptions, I write scenes in order!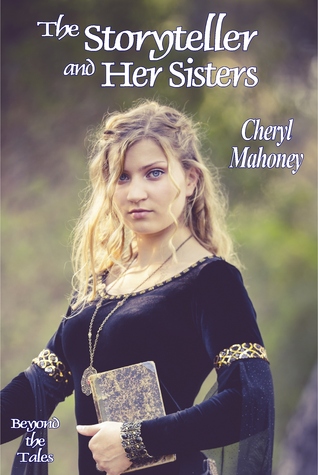 LB: Can you tell us a little bit of what to expect from your third novel – have you incorporated any people or places from the first two and overall what would you say is the main thrust of the story.
CM: This is my third book in the same series, and like the first two it's written to be read separately. The first two were true companion books, with some overlapping plot points and scenes. This one is more independent, though readers of the first two will recognize a few characters. Tarry, my unusual fairy and narrator of this story, appeared as a supporting character in The Wanderers, and alert readers will spot a few references to his friend a wandering adventurer in this book. An inn appears at the end of The Storyteller and Her Sisters, and that inn and the people who work there have much more significant roles here. And finally, Marjoram, my Good Fairy, was a thorn in the sides of the heroes of the last two books, and is up to even more trouble—er, good deed doing, in this book!
The People the Fairies Forget retells three familiar fairy tales, but takes a new angle by focusing on people who are usually very minor characters. Marj considers them pretty minor too, and Tarry's efforts to defend them from the fallout of her spells brings the two of them into conflict. I really wanted to explore the idea that everyone has a story, even the people the stories aren't usually about.
LB: For the people out there reading this interview right now who would you say your books will appeal to the most?
CM: I'm fortunate to have had positive feedback from very diverse readers! I like to think my books have cross-age appeal—nothing inappropriate or too challenging for readers as young as twelve, but it's not too simplistic for older readers to enjoy. It will help if you like fairy tales—especially if you've wondered at some of their stranger aspects…
LB: And, jumping totally ahead of myself 'where next'?  Do you have a whole series of books that draw inspiration from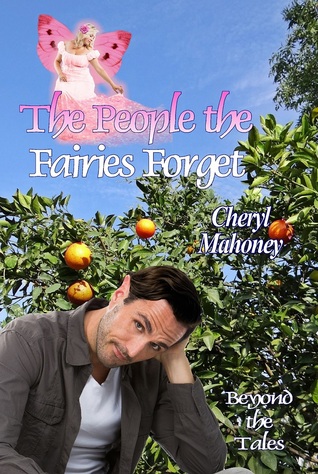 the fairytale world or do you have different plans?
I have at least one more book planned in this series. I have a draft already written of a (somewhat loose) prequel to my second book, The Storyteller and Her Sisters. If all goes well in the next year, I'll be releasing The Lioness and the Spellspinners around this time in 2016!
More immediately, I'm jumping into NaNoWriMo this November, with plans for a novel in an entirely new direction. I haven't started yet so I don't want to say too much—but I expect it to be a sci fi story involving multiple universes. It may be more serious than my other books, though I expect it to still be YA-appropriate.
Right now I'm excited to try something new after four books in the same series, but I may return to my Beyond the Tales world again too. The fun thing about this series is that every book focuses on new main characters, so the possibilities to keep building out are pretty endless! And I don't rule out the possibility of going back to some of my main characters again. I like to end books just as the heroes are setting off for new adventures, so it keeps the door open to visit again.
Cheryl, thank you so much for stopping by, I really appreciate your honesty and it was lovely to have you visit.
About this author
Cheryl Mahoney is a fantasy writer, living in California and dreaming of fairylands. She can't remember when she began her love affair with stories, and never goes anywhere (including the grocery store) without a book and a pen. Besides novels, she also writes a book review blog, Tales of the Marvelous (http://marveloustales.com). She has completed NaNoWriMo three times. 
You can find the descriptions for all three of Cheryl's novels by clicking on the links below:
The Wanderers, The Storyteller and Her Sisters, The People the Fairies Forgot