The Storyteller and Her Sisters by Cheryl Mahoney

19 October 2014
Filed under Book Reviews
Tags: Cheryl Mahoney, Fairytale retellings, The Story Teller and Her Sisters

14 responses
The Storyteller is a reimagining of Grim's 12 Dancing Princesses.  For those not familiar with the original tale, every night the King locks his twelve daughters into their room and every morning when he releases them the princesses are not only exhausted but their dancing slippers have been worn through.  The king decrees that any champion who takes on the challenge and succeeds in uncovering the Princesses' secret will not only be richly rewarded but will be free to choose the hand of whichever princess he so wishes.  Failure however will result in death – by decapitation.  Rounded up so bluntly like that you can't help wondering why we read this as a nighttime fairytale to our children!
What I particularly liked about the story was that it adheres in format and style to the original but it manages to give the princesses more character (although given there are twelve they don't all get equal time – otherwise this would be a very lengthy novel indeed!)  We're also provided with a little back history into the King and the motives behind the locked door.  Is he protecting his daughters or is he in fact keeping them captive.  I think it also succeeds in making the princesses more likable.  Lets not forget that in the original tale they play a hand in quite a few champions losing their heads!  In this particular story they act quite responsibly towards these men – even though they are unwelcome visitors!  The main character of the story is Lyra.  All the girls not only look very similar but their names all start with the letter 'A' and so to assist with identifying each other they usually adopt the end of the name therefore Alyra becomes Lyra.  She's a book worm who enjoys regaling her sisters with stories about castles and curses never totally putting together the fact that they're living in their very own story!
I think the author succeeds in delivering a story that gives a bit more insight into these otherwise 'anonymous' princesses whilst at the same time giving them an interesting back story.  Plus managing to squeeze in a few more stories along the way.  I thought the change in tack for the last champion was a really good take.
In terms of criticisms I don't really have anything at all other than I think this could have been shortened a little, simply to strengthen the tension a little.  I also think I could have handled a little bit more creepy darkness or more of a gothic feel but, that being said that would have changed the 'feel' of the book.  As it is this has more the feel of a mystery adventure and a race against time to work out a solution.
A lovely retelling of a favourite old tale.  Well written with Princesses that have a little more of a modern outlook.  Talking cats and fairy godmothers.  It will be interesting to go and read the first book by this author – The Wanderers – these books don't have to be read in order but there is some overlapping of characters and I'd like to find out a little more about Tom.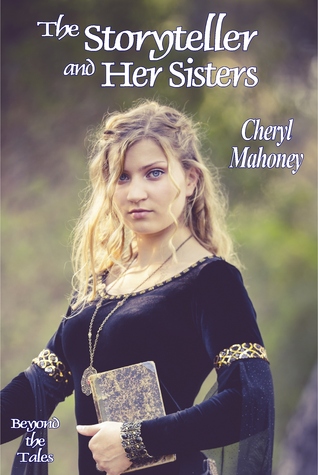 In the interest of disclosure I have known the author in a blogging capacity for some time and was very happy to read and review The Storyteller.  The above is my own opinion.