Confessions of a book blogger…

8 July 2014
Filed under Book Reviews
Tags: Blogging Confessions, The Broke and the Bookish, Top Ten Tuesday

33 responses
Top Ten Tuesday is a weekly meme hosted by the Broke and the Bookish.  The theme this week is : 'Top Ten Blogging Confessions'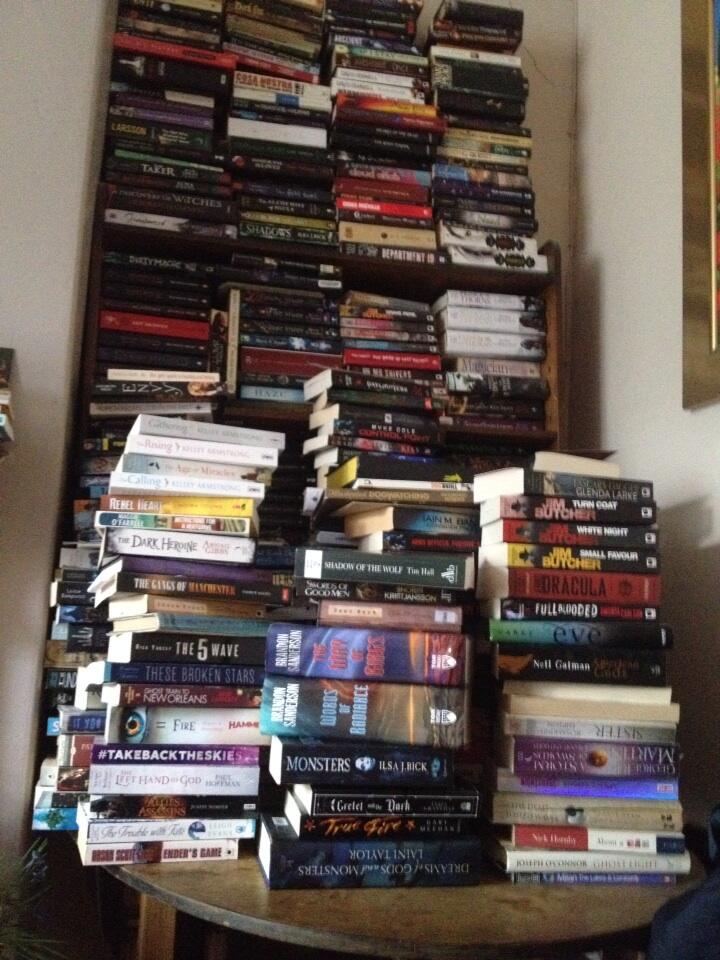 I'm a bit ruthless with my books.  I don't loving look after them – they are literally stacked about the place.  Plus – I confess to cracking the spines!  Sorry, that sounds so harsh but I hate it when a book can barely be opened!
I buy far too many books to realistically read – unless my house becomes marooned and I stop collecting titles I will never catch up!
I'm not a completist – if I don't like a book I won't carry on reading it.  I need to work on this – particularly review copies.
Book covers are my thing – I admit that certain covers would definitely put me off picking up a book.  This is bad too.
I read 50 Shades of Grey!!  I won't say I liked it (because I didn't – but I buckled under pressure).  Is there no end to my bad book reading.
If somebody is reading a book – I will try any method possible to find out what they're reading – shameless rubber necking for example.
My organisation is terrible!  I'm a shambles.  I frequently find that I have the same book more than once.  Or I order books from the library and they all come in together.
My classical book reading has gone down hill badly – I do have a challenge to read 50 in 5 years and I really need to work harder at it.
I also need to work on my review book ratio – no more requesting until I've improved it dramatically!
The first step to recovery is admittance – Okay, I have a problem, I'm a book addict!