'Fairy tales can come true, it can happen to you…..'

29 October 2015
Filed under Book Reviews
Tags: Fairytales, The Fantasy Review Barn, Tough Travelling

11 responses
Once upon a time, not so very long ago, in the land of make believe, a young man called Nathan set off to make his fortune.  Toting his spotted hanky he set off down a long windy road to see what adventures he could find.  He played his flute as he walked and his music enchanted other people who travelled alongside him recounting stories of their own.  Anyway, This week over at the Fantasy Review Barn, Nathan is taking us tough travelling through the tropes of fantasy.  This week the topic for discussion is:
FAIRY TALES ARE NOT JUST STORIES
Fairy tales are real in fantasy land.  They may seem like stories told to kids, but in fantasyland they are very, very real.
Okay, I'm not sure if I'm on the right lines for this one but here goes:
Beauty by Robin McKinley – A retelling of Beauty and the Beast
Poison, Beauty and Charm by Sarah Pinborough.  These are three excellent books.  Each one contains a number of different, well known, fairy stories and mashes them up into a wicked and darker version of the original story.
Dreamer's Pool by Juliet Marilier – this isn't a retelling or reimagined fairystorY (well I'm not sure if it is or not) but it's a fantastic read and I really can't recommend it enough.
The Girl Who Circumnavigated Fairyland in a Ship of her Own Making by Catherynne M Valente.  Whimsical and Wyverns.
The Sleeper and the Spindle by Neil Gaiman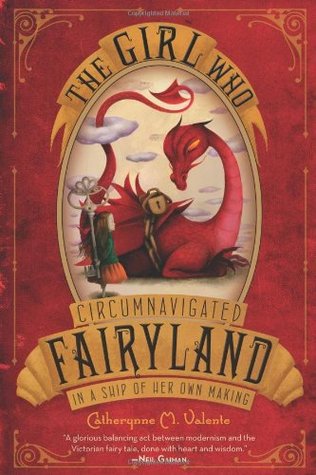 And, they all lived happily ever after.
The End