Waiting on Wednesday…

14 October 2015
Filed under Book Reviews
Tags: 13 Minutes, Breaking the Spine, Sarah Pinborough, Waiting on Wednesday

20 responses
"Waiting On Wednesday" is a meme hosted by Breaking the Spine.  Every Wednesday we get to highlight a book that we're really looking forward to.  This is my first time taking part but I'm keen to share some upcoming releases.  This Wednesday's choice does feel like a bit of a long wait but I'm excited about it so wanted to share it:
13 Minutes by Sarah Pinborough – due for release 18th February 2016: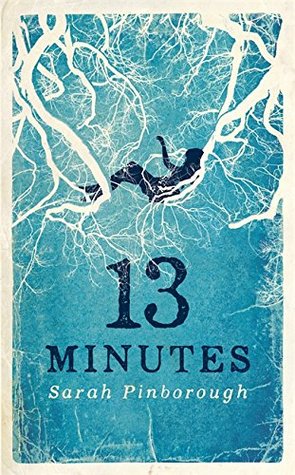 I was dead for 13 minutes.
I don't remember how I ended up in the icy water but I do know this – it wasn't an accident and I wasn't suicidal.
They say you should keep your friends close and your enemies closer, but when you're a teenage girl, it's hard to tell them apart. My friends love me, I'm sure of it. But that doesn't mean they didn't try to kill me. Does it?
This sounds amazing and frankly I've loved every book that I've read by this author so you can take it as read that I'm excited for this.