"My name's Jean Tannen, and I'm the ambush."

8 October 2015
Filed under Book Reviews
Tags: Creative Cursing, The Fantasy Review Barn, Tough Travelling

6 responses
Couldn't help going there!
This week over at the Fantasy Review Barn Nathan is taking us Tough Travelling looking at the tropes of fantasy.  This week the topic up for discussion is:
Creative Cursing:
(This is a scheduled post so I may not be linked up over at the FRB – also I might not be able to check out your posts this week but will catch up on my return – also, I don't have the blurb so I'm taking this title to mean exactly what it says and not be all cryptic – I think Creative Cursing is pretty self-explanatory!)
I very nearly dedicated this book to Scott Lynch for his Gentlemen Bastard series – creative curses seems to be like Lynch's first language – he comes up with things that are so funny that It's frankly embarrassing to read his books when using public transport.  I'm not going to massively quote but – yes, I love these books and think Lynch is a genius at the art of creative cursing.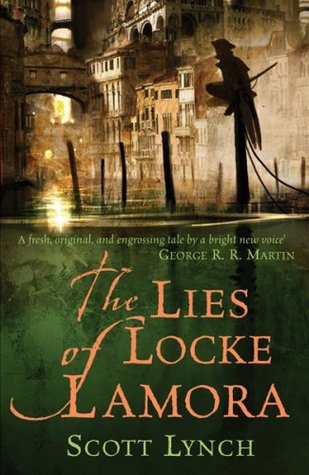 The Mechanical by Ian Tregillis – contains a character called Berenice de Mornay-Périgord – she's a spymaster and her cursing is very funny.
The Anvil of the World by Kage Baker – this story is very intelligent and witty.  My favourite character is Lord Ermenwyr – to be honest I can't actually remember if he was creative cursing or not – he was very amusing nonetheless.
The Dragon Engine by Andy Remic – a fairly recent read – very grimdark and lots of swearing and cursing up a storm so think on!
The Wee Free Men have to make this post – Crivens – and much, much more.