'I am no man'…

23 September 2015
Filed under Book Reviews
Tags: Fantasy Review Barn, Tough Travelling

20 responses
A great quote from Lady Eowyn – who is rather a dab hand with a sword:
This week we are once again Tough Travelling with our able guide Nathan of the Fantasy Review Barn.  This week we will be taking a look at:
A LADY AND HER SWORD
Fantasyland is full of threats.  A lady and her sword can keep those threats at bay.
So, my choices this week:
Alix from the Bloodbound by Erin Lindsey – not only is she from the Noble House of Black, but she fights in the war and using her bloodforged sword manages to rescue a person of great prestige.
Ceda from the Twelve Kings by Bradley Beaulieu.  Ceda is a fantastic character and a dab hand with a blade.  She fights in gladiator style games and is a favourite of the people.  Truly – read this book, it's very, very good.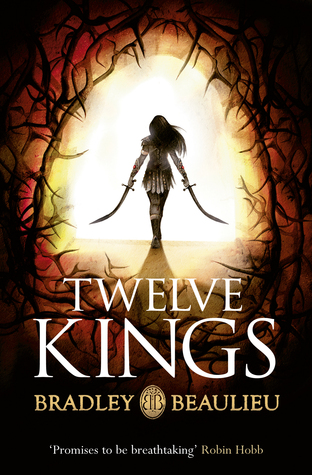 Adele from the Vampire Empire by Clay and Susan Griffiths.  Adele is a princess with special abilities.  In her fight against vampires she will eventually be gifted in the ways of geomancy however, she is also has her own sword which is imbibed with some form of magical abilities that make it more effective on vampires.
The Duchess Tain Hu from The Traitor (Baru Cormorant) by Seth Dickinson.  Tain Hu is not the main character but she certainly deserves a mention here.  She is a fierce warrior and there is one particular scene in particular where she bests another character in a duel using blades and she is so cool in that scene!  She gets a mention just for that scene alone although she does so much more in the book.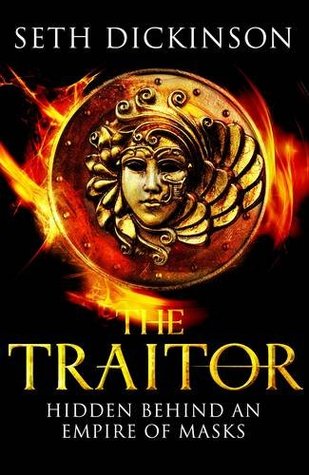 Wydrn or the Copper Cat from Jen William's Copper Promise.  This is a fantastic book and I love this character.  She's a beer swigging, foul mouthed, sassy, kick ass woman who fights using two swords.
And that is all for me this week folks. (Oh, except for the Bride and her Hattori Hanzo blade):