August brings the sheaves of corn…

2 September 2015
Filed under Book Reviews
Tags: August recap

11 responses
My monthly round up – what I've read/plan to read, any events, etc:
Books read:
Skin by Ilka Tampke
Blade of the Broken by Jake Scholl (review to follow)
Dawnbreaker by Jay Posey
The Weight of a Crown by Tavish Kaeden
Lair of Dreams by Libba Bray
Twelve Kings by Bradley P Beaulieu
Updraft by Fran Wilde
Duchess of the Shallows by 

Neil McGarry and

Daniel Ravipinto 

(review to follow)
Thief of Hope by Cindy Young Turner (review to follow)
Iduna by Maya Michaels (review to follow)
Forging Divinity by Andrew Rowe (review to follow)
The Bloodbound by Erin Lindsey (review to follow)
(Oh dear – behind with reviews!! Need to catch up)
Backlist:
None
Unfinished series completed:
Dawnbreaker by Jay Posey
Books Bought:
Nice Dragons Finish Last by Rachel Aaron
Review Books:
The Beast of Barcroft by Bill Schweigart
An Apprentice to Elves by Elizabeth Bear and Sarah Monette
Owl and the City of Angels by Kristi Charish
The Flux by Ferrett Steinmetz
Sorcerer to the Crown by Zen Cho
The Traitor by Seth Dickinson
Six of Crows by Leigh Bardugo
Cover Spotlight:  (I love both of these)
US or UK cover:?? (US for me with this one – not fond of the UK cover tbh)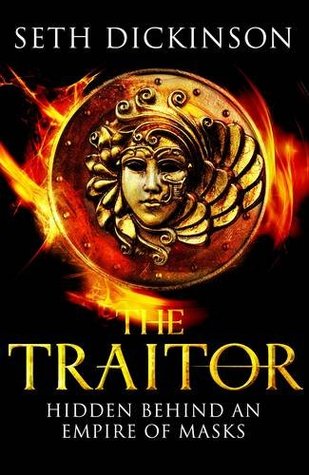 Events:
Backlist Backburn is an end of month event organised by Lisa at Tenacious Reader. If you've caught up on any of your backlist then call over and link up.   I find this a good incentive to dust off some of my books!  This month I read the Erin Lindsey book but didn't review it in time so will include it for September's backburn.
Top Ten Tuesday at The Broke and Bookish (every Tuesday).   I actually missed this week's topic.
Tough Travel by Nathan at the Fantasy Review Barn 
Finished round one of the SPFBO – my entry for round 2 – The Weight of a Crown by Tavish Kaeden