Hot July brings cooling showers…

1 August 2015
Filed under Book Reviews

12 responses
My monthly round up – what I've read/plan to read, any events, etc:
Books read:
Kushiel's Dart by Jacqueline Carey
Armada by Ernest Cline
Time Salvager by Wesley Chu
The Insect Farm by Stuart Prebble
Iron and Blood by Zail Z Martin and Larry Martin
The Dinosaur Lords by Victor Milan
The Fifth House of the Heart by Ben Tripp
Murder by Sarah Pinborough
The Rift Walker by Clay and Susan Griffiths
Forging Divinity by Andrew Rowe – review to follow
Backlist:
Murder by Sarah Pinborough
Unfinished series completed:
Murder by Sarah Pinborough
Books Bought:
Ink and Bone by Rachel Caine
Dark Ascension by M L Brennan (pre ordered)
Kushiel's Chosen by Jacqueline Carey
Review Books:
Kingmakers by Clay Griffiths and Susan Griffiths (from Pyr/Prometheus)
The Geomancer by Clay Griffiths and Susan Griffiths
Twelve Kings in Sharakhai by Bradley P Beaulieu
After Alice by Gregory Maguire
If Then by Mathew de Abaitua
Quicksand by Carolyn Baugh
The Dragon Engine by Andy Remic
The Bloodforged by Erin Lindsey
Deadlands by Jonathan Maberry
The Secret Chord by Geraldine Brooks
Lair of Dreams by Libba Bray
Cover Spotlight: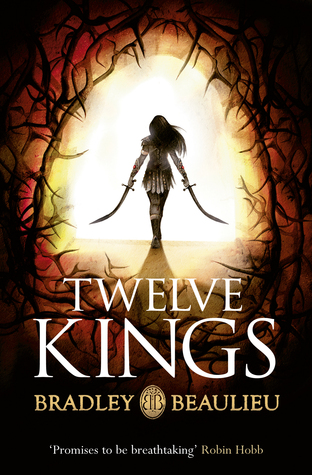 US or UK cover:?? (US for me with this one)
Events:
Backlist Backburn is an end of month event organised by Lisa at Tenacious Reader. If you've caught up on any of your backlist then call over and link up. I find this a good incentive to dust off some of my books!
Top Ten Tuesday at The Broke and Bookish (every Tuesday). This week's topic – Fellow Bookworm characters
Tough Travel by Nathan at the Fantasy Review Barn (every Thursday) this week's topic 'Flying Rides'