Angelfall by Susan Ee

13 May 2015
Filed under Book Reviews
Tags: Angellfall, Apocalyptic, Susan Ee

6 responses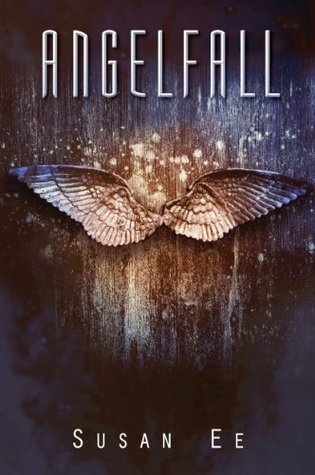 Angelfall is a book that took me by surprise.  Yes, I've seen this around the blogosphere for a long time and for some strange reason simply resisted the urge to read it.  I think at the time I'd frankly had enough of vampires, werewolves and angels.  And, to a certain extent I'm glad I waited as I'm having a bit of a resurgence on those type of novels and this was a great addition.
The first unique thing about this book – we have an apocalypse but the downfall and destruction has been caused by angels – I didn't really see that coming.  And, yes, I did have a little bit of eye rolling and actually fairly low expectations to start off with.  I don't know why really as this book has very good reviews and contrary to my own qualms to begin with the story fairly quickly pulled me in.
The main characters of the story are Penryn and Raffe.  Penryn is a fairly tough girl.  Her mother is plagued by demons (whether of her own making or not no one really knows) and as a result she hasn't had the luxury of being spoilt.  Her mother made sure she was capable of looking after herself and now the world is in turmoil that's turned into something more valuable than the mobile phones that are little more than rubbish to be crushed under foot.
At the start of the story Penryn, her mother and her disabled sister are trying to relocate – this is a dangerous endeavour as the streets are now brutal places where you wouldn't want to linger.  Unfortunately their plan goes disastrously wrong after Penryn steps in to help an angel who appears to be being attacked by a gang of his own kind and in retribution for her actions her sister is taken.  Penryn's only hope is to rely on the angel, Raffe, who should now owe her one, stepping in to help rescue her sister.  And so a hazardous and fraught journey beings with the pair of them trying to make their way to the aerie where Penryn's sister will have been taken.
There are a number of things that I think really pulled me into this story.  It's very fast paced and intense.  We don't have any real back story and in fact the book concludes without ever really finding out why the angels have caused such death and destruction.  The time period here is a fairly brief one starting with the quest for a new home and ending with the journey to rescue Penryn's sister.  The only real flashbacks are the occasional musings of Penryn looking back at events involving her mother.  The journey here is perilous in itself.  The streets are populated with gangs of vicious criminals.  Rumours of cannibalism are rife, angels stalk the skies killing without any fear of reprisal and the very forests themselves seem to be possessed.  On top of the constant fear of violence is the gnawing pangs of hunger and the relentless search for food and safe shelter.
On top of the action and tension we have two very readable characters in Penryn and Raffe.  I can't deny that there is a little bit of romantic tension that starts to build as the story develops but as this is forbidden by one of the characters and not sought after by the other it isn't an overpowering element of the story.  More a slow building thread with plenty of entertaining dialogue along the way.
The other thing that really hit me with this is the harshness encountered during the search and rescue.  This author certainly doesn't shy away from the unpleasant and in fact some of the latter scenes verge on horror!  So, just to be clear, I'm not particularly saying that I love violence and horror but I did find that this was refreshingly un-sugar coated in terms of YA.  This new reality is unpleasant and Ee doesn't shirk from portraying it in all it's grim splendour.
I found this to be a very good read.  The writing was really good, the tension practically bounces off the page and it kept me gripped to the end.  I'm really looking forward to No.2 and would definitely recommend this if you don't mind a slice of heavy realism mixed in with your heavenly bodies.
I received a copy of this from the publishers through Netgalley for which my thanks.  The above is my own opinion.