My best reads for 2014

31 December 2014
Filed under Book Reviews
Tags: Best Reads for 2014, The Year in short

38 responses
It's that time of year again where we reflect on the past year.  I've had a great reading year and so choosing my Top 10 is always a bit problematic – basically, I want to cheat and be allowed more books.  Please Sir, I want more!!!  Anyway, I've come up with my best reads – these are not necessarily all new releases for 2014 and they're not in any particular order.  My previous lists are here, here and here.
Prince of Fools by Mark Lawrence.  This is the fourth year in a row that Mark Lawrence has made my top 10.  I call that pretty damned impressive and I think it speaks volumes in itself.  I loved the Broken Empire books and strongly recommend them to fantasy fiends – particularly if you like your protagonist to be flawed and you like your fantasy a bit on the grimdark side.  Yes, I worried, you always do when an author you like moves on, will they pull it off?  The concern wasn't necessary as Prince of Fools was an excellent start and brought us not one but two interesting and very readable characters.  Set in the same world and even with a small starring role from Jorg – this doesn't have to be read as a follow up but stands alone so you don't have to play catch up. It's everything I expected and hoped for and has a slightly different feel than the last one – not that I can really put my finger on anything specific. Just go and read it.
Words of Radiance by Brandon Sanderson.  This book is amazing.  It's a huge series to take on, I won't deny that – in fact I could reasonably use one of these as a step in the kitchen to reach the top shelves!  Really, I loved Way of Kings but Words of Radiance is simply next level epicness!  You need to get into this series now!!
The Serpent of Venice by Christopher Moore – oh my God, where has Christopher Moore been hiding all my life.  I loved this book.  Loved it.  I confess it took me completely by surprise and that when I received it I kind of wrinkled my nose at it a bit and came over all 'meh' which is why I was so overwhelmed at the goodliness within the pages.  Now, this may not be everyone's cup of tea – the Fool can be a bit of a raunchy, foul mouthed little so and so, so be warned, but I couldn't get enough of this and will definitely be getting onto this author's previous works.  Witty, snarky, intelligent and just ace.
Age of Iron by Angus Watson.  Another surprise hit!  I didn't know what to expect but I was completely hooked.  What especially made this for me were the characters.  All flawed, trust me on that one, but just so compelling to read!
City of Stairs by Robert Bennett.  This book is incredible. I will be shocked if this doesn't make virtually every top 10 of all the rather discerning bloggers that I know and trust out there!  Since picking up The Troupe I've read everything by this author and he never disappoints.  His range and imagination is fantastic.  But CoS – well, you tend to think that if you have great characters then the plot might be wanting somehow, or if the world building is great the plot might be weak.  This book has it all in buckets and spades.  Get on it right away.  So good.
The Copper Promise by Jen Williams.  I actually must say that I think I've fallen in love with this author a little bit after reading this! (Don't panic – I'm not a stalker!!)  I don't know why I waited so long to pick this one up – it's a mystery to me!  This book is just brilliant, old fashioned type fantasy.  It was just so incredibly enjoyable to read and frankly I never had a dull moment.  Plus, dragons.  No, really, dragons.  And, The Copper Cat – she must be one of, if not, my favourite fantasy character of the year.
Generation V by M L Brennan.  This is a new series to me.  I only discovered it, literally a few weeks ago and yet I've read all three in the series already.  That should tell you immediately how I feel about this.  I can't get enough.  I do have one bug bear – having sped through the series with great haste I now have one of those interminable waits for the next in series – oh well, the slings and arrows yahdahyah!
Blood Song by Anthony Ryan – this is another series that I hummed and ahhed over.  I had my beady eye on it for a while but confess the hype monster put me off a little until I decided to stop prevaricating.  Thank goodness – this is a brilliant read and one that I nearly missed *shakes fist at hype monster*!
The Girl with All the Gifts by M R Carey.  Another book that seemed to take the blogosphere by storm.  A very engaging and entertaining read.  I'm not going to give away any spoilers in case you haven't read it – BUT – if you haven't read it, then, you know, stop doing the above mentioned prevaricating and shake a tail feather.  It's worth it so treat yourself.
The Martian by Andy Weir speaking of the hype monster – this book takes the biscuit.  It takes the monster to the next level.  This is the hype kraken.  And you'll be pleased to know the hype is justified.  This book is really good and you won't forget the main protagonist in a hurry!  Very entertaining.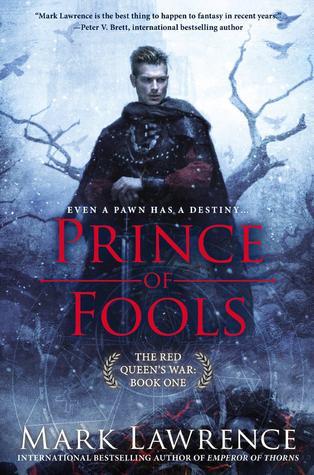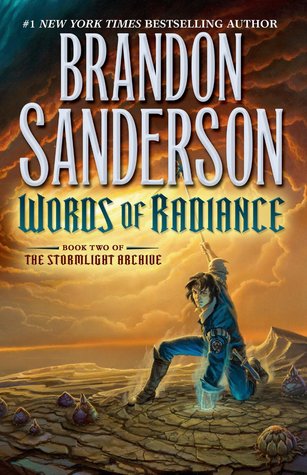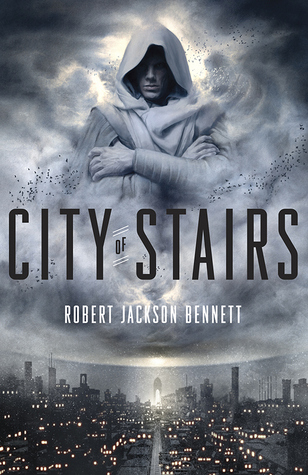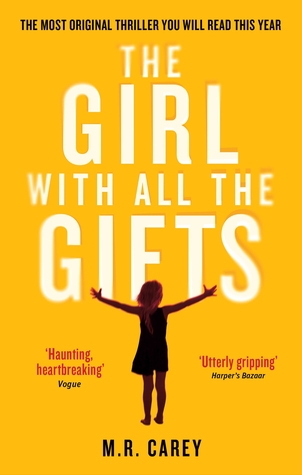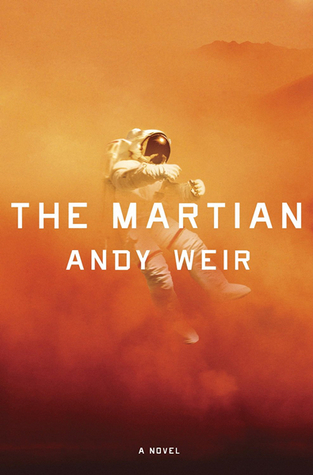 A huge thank you to all you lovely authors out there!  You're amazing.  And, a huge thank you to all you lovely bloggers (you know who you are) who point me in the direction of such good reading.  You people are all beautiful!!
Below is my long list:
All The Truth That's in Me
Longbourn
The Girl with All the Gifts
Way of Kings
The Serpent of Venice
The Prince of Fools
The Three
Sidekick
Blood Song
Words of Radiance
Icefall
Half a King
The Martian
Annihilation
Icefall
The Thousand Names
Moon's Artifice
Age of Iron
Red Rising
City of Stairs
Broken Monsters
The Copper Promise
The Tropic of Serpents
Generation V
Burn for Me
Blood Oranges