Tough Travelling to the rescue…

14 August 2014
Filed under Book Reviews
Tags: Fantasy Review Barn, Tough Travelling

20 responses
Every Thursday Nathan at the Fantasy Review Barn takes us travelling through the tropes of Fantasy.  This is a really fun weekly event and all are welcome.  This weeks topic is SAVING THE WORLD
SAVING THE WORLD is something many Tours require you to do. You have to defeat the DARK LORD or WIZARDS who are trying to enslave everyone.
'That is right, we are upping the stakes. I don't want to see any personal journeys, or tight political thrillers. Next week it is all about emanate destruction. If the world isn't about to end, or at least going to change in horrible ways for EVERYONE in it, save it for another time.'
I am Legend by Richard Matheson which is one of the first novels to deal with worldwide apocalypse brought about by disease.  Robert Neville is a survivor.  He goes out every day trying to eliminate those who have become the threat.  At the end of the day though – who is the monster??  Threat: virus
Black Feathers by Joseph D'Lacey – a book that deals with environmental impact on a massive scale.  Destruction and the resultant aftermath.  Plus the rise of a new 'messiah' type character.  Threat: environmental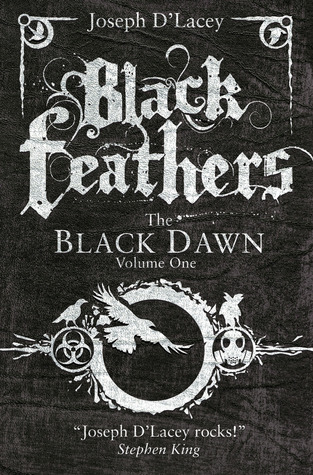 Day of the Triffids by John Wyndham.  Following a meteor shower the vast majority of the population are left blind allowing a particularly aggressive plant to attack people across the world.  Another apocalyptic book based on a different threat than virus.   Threat: alien/plant life
The Hitchhiker's Guide to the Galaxy by Douglas Adams – following the comic adventures of Arthur Dent and Ford Prefect as they flit through space.  This is a tenuous link based on the start of the book where a Vogun Constructor Fleet blows up the planet earth in order to make way for a new expressway.  Read it and laugh.  Threat: Alien/planet destruction.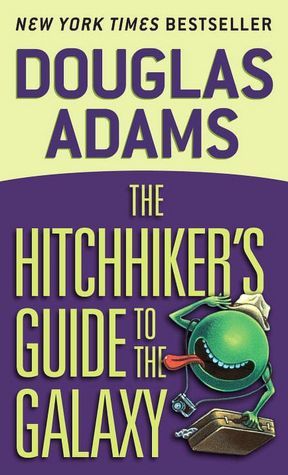 Dragonflight by Anne McCaffrey –  the main threat to the world of Pern comes in the form of spores called threads which consume at a voracious rate.  The story is a combination of sci fi and fantasy.  Combining time travel, dragons and imminent threat to the planet.  Threat: plant life/spores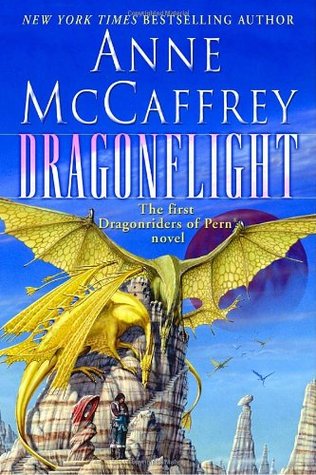 Okay, I did start off with a rather large list including, unsurprisingly LoTR!!  I tried to narrow it down – after all, nobody expects the Spanish Inquisition.