'I've got you, under my skin….' tough travel

21 August 2014
Filed under Book Reviews

22 responses
This Thursday Nathan of the Fantasy Review Barn is taking us travelling once again through the tropes of fantasy.  The theme this week is:
'SHAPESHIFTING is frequent among both WERES and MAGIC USERS. The usual form taken is that of a WOLF, but lions, eagles, serpents, owls, and cats are common too. In all cases the rule is that the shapeshifter cannon stay too long in animal form without actually becoming that animal.'
The Iron Druid Chronicles by Kevin Hearne.  This is an incredibly entertaining series.  The main characters being Atticus and his dog Oberon.  There's a little bit of everything in this series and it's all written with a great sense of humour that make it easy and quick to read.  I'm choosing Atticus for this as he is able to shapeshift into a bird or a dog.
Black Dog by Rachel Neumeier – an interesting take on the werewolf theme involving magic (that can only be used by 'pures'.  The shapeshifters in the story are more like very large dogs than wolves.  The world they inhabit is unknown to most humans.  Vampires have been destroyed and there are few original Weres left.  The ethos here is different as the moon is not the significant 'changing' factor.  The people who shapeshift are constantly struggling between their human and inner beast with emotions usually dictating who the winner will be.  I quite liked this and I'm interested to see where it goes next although I did have a few issues  – the age of the young girl being one bone of contention for me.
Firelight by Sophie Jordan – now, I liked this but I didn't love it but I had to include it this week (this comes from my 'mainly reading YA years') – the book is based on an unknown race of people known as Draki – who basically can shift into dragons.  I love the concept.  DRAGONS!  However, I did have issues with this book.  I struggled with the whole physics of the thing but more than than there is the inevitable love triangle!  I think this is probably one of the main reasons why I now avoid books with romance!
Sisters Red by Jackson Pearce – A fairytale retelling based on Little Red Riding Hood.  Another YA (lets just face it – vampires and shapeshifters became only too popular after a certainly spangly bloodsucker hit the shelves!).  I did like this one though.  I like retold fairy tales and this one has some really gross, nasty, smelly and vicious wolves – known as fenris – who attract innocent young girls with their handsome exteriors, until they change into monsters!
The Last Werefolf by Glen Duncan – Jake Marlowe – is he the last werewolf?? Maybe.  He kicks off the story with a large dose of depression – as only being the last in your species can inspire!  I had mixed feelings for this book I must confess.  I think i was probably harsher on it than it deserved but I wasn't overly keen on Jake.  Part of me wanted to really like it and part of me just didn't.  On reflection I think that a few of the bigger problems I had were supposed to be a reflection of Jake's nature – so one minute fairly lucid and well spoken, the next a sex driven beast who must go in search of victims.  It's definitely a dark and bloody read.
Patricia Briggs Mercedes series – I had to go there!  I'm trying to find different weres and Mercedes becomes a Coyote after all.  This is a really good dark fantasy series that I really enjoy.
The Parasol Protectorate by Gail Carriger – Victorian steampunk with dirigibles, parasols with gadgets, vampires and werewolves.  Very funny and well told tales following Alexia – who has the strange ability to reverse (temporarily by using touch only) magic and supernatural abilities – which is sometimes inconvenient given that the main man of the story (and love interest) is a shapeshifting werewolf.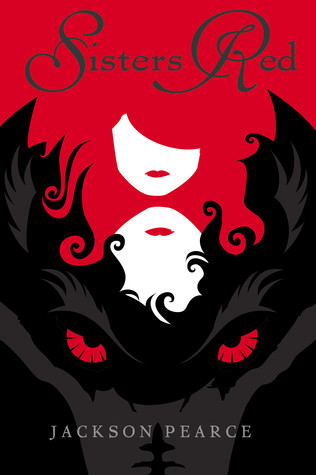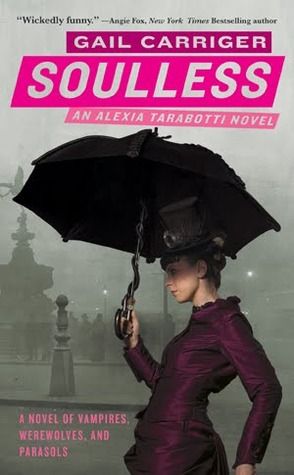 Honourable mentions:
Harry Potter – Sirius – becomes a large black dog,  It's become a 'thing' – I have to mention either HP or LoTR every week!